We want to have a positive impact on Southern Chile. This strategic pillar is key to our own growth, as we seek to make a real contribution to our communities and to support the sustainable economic growth of all the communities in which we are present.
We established our Sustainability Committee in 2017 as part of our commitment to generate positive social and environmental impacts. This allows us to contribute towards sustainable development and constant improvement of animal welfare. We recently produced our second Sustainability Report, in which we incorporated the Global Reporting Initiative (GRI) methodology, guaranteeing greater participation in data collection within all of our communities.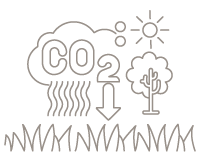 13,250 hectares of Permanent Grasslands that help capture CO2.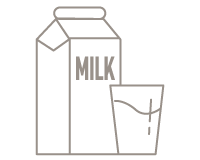 8.48% solids per liter of milk vs national average of 7.5%.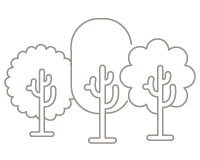 5,130 hectares of native forest.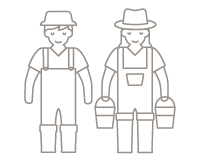 82% of our collaborators were trained.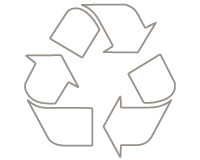 40% of our waste is recycled.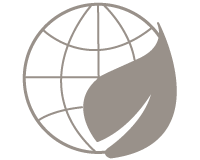 In measuring two of our model farms, it was obtained that for each kilo of milk they produce they emit 40% less GHG than the average emissions generated per kilo at a global level.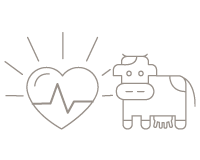 96% of our farms are PABCO certified, free of infectious diseases.
Native forest restoration
We are responsible for 5,130 hectares of native forest spread out between our fields, and we recognize the value and importance of this natural wealth. We work alongside CONAF (Chile's National Forest Corporation) and other government agencies to preserve the environment.
We are currently evaluating reforestation with native trees in all areas of our land where it is not possible to plant grasslands. We have challenged ourselves to begin the first stage of this project during the 2020-2021 season.
In addition, we are developing another project to design and build an ecological trail with help from our community. This project would cover an area of more than two hectares, crossing the junction of the Coihueco and Rahue rivers.
Emissions and Carbon Footprint
At Manuka we have performed carbon footprint measurements on some of our dairy farms. These measurements show that we are able to generate around 40% less greenhouse gases for each liter of milk produced as a result of the permanent pastures model we use. This is in relation to the average emissions generated per kilo produced at a global level.
After measuring our carbon footprint this season, we set ourselves the challenge of applying a methodology to calculate the balance between our carbon footprint and the carbon sequestration (removal) associated with dairy production. We are aiming to capture these results by 2021.
Use of Renewable Energies
We work to reduce energy consumption throughout our production processes, to be consistent with the mission and values of our company. During the last season, we took action by using clean energy through the installation of solar heaters, training our collaborators on good energy policies, and replacing older bulbs with LED bulbs for new projects.
Our goal is to reduce our energy consumption, expressed in KwH/ton of milk solids, by 10% for the next season.
Recycling and Green Spots
We have started several initiatives to promote recycling in our local areas. We established recycling campaigns, conducted training for our community and collaborators, installed 'Green Spots' in strategic points across our properties and hired a recycling service. We also delivered recycling containers to our neighborhoods, schools and hospitals in the area to help our community get involved in the recycling process.